CAT HEAVY EQUIPMENT CLEANING & INSPECTION
If cleaning and investigating is an art, I am the master!
4411 N 23 Rd St Phoenix AZ 85016
turitrue@gmail.com Office (602) 265-7667 – Cell (602) 999-3010
I am a 67 year old, retired heavy equipment operator and a certified ASME section 9 welder mechanic. I have spent my entire life in construction, performing dirt work, maintenance and welding on heavy equipment and crushers. I have all the tools and knowledge to power wash anything and everything and your satisfaction is fully guaranteed or its FREE!
We pressure / power wash Driveways, Sidewalks, Patios, Garage floors, House washing, Roofs, Patio Furniture, Pool Deck's, Paint removal, Construction clean ups, Restaurants, Parking lots, Shopping Centers, Convenience Stores, Dumpster Pads, Parking Garage's, Hotels, Hospitals, Ball Parks / Stadiums, Construction clean ups, Warehouse's, Dealerships, Industrial parking lots, Hangars, Solar Panels, and Industrial Centers,
Solar Panel Cleaning/Washing


I also clean Solar Panels on commercial properties ($75.00 Minimum Fee) to help you get the most out of the energy savings... Residential prices are $85.00 1 Story homes / $175.00 2 Story Homes.

Caring for your home or your commercial facility is a heavy burden. A house or a building is your renter or customer's first impression and not just from an aesthetic point of view. An nice building or neat home can quickly be marred by trash, a dirty sidewalk, or an unclean smelly dumpster area and may lead a potential customer to wonder if its dirty inside as well. Graffiti lead to questioning the neighborhood safety. A clean exterior maintenance speak of the survival of any business. Arizonians suffer "Ha-boob" from the Saharan Desert,the entire valley is very dusty, Power or pressure washing is the only reliable way to clean your facility or home.


We are licensed and insured for your safety and peace of mind. I am a professional uniformed with years of experience.I am offering my customers the best service possible and looking for your business for years to come.
Tractor basic power washing Only $50.00- Enhanced $100 (1 to 2 hours)
Enhanced for sale / show mean spending much more time using various products to get the shine you need to attract buyer!
Tractor with any trailer or washout $ 50.00 -
Enhanced $100 (1 to 2 hours)
Tractor/Trailer Tractor/Box Trailer - Tractor/Flat Trailer - Tractor/Small Tanker w/ Smooth Sides Tractor/Small Tanker w/ Ribs - Tractor/Large Tanker $80.00-
Enhanced $100 (1 to 2 hours
Trailer Only Box Trailer Only - Flat Trailer Only - Small Tanker Only w/ Smooth Sides - Small Tanker Only w/ Ribs - Large Tanker Only $40.00 -
Enhanced $100 (1 to 2 hours
Washout Standard Washout (up to 11 minutes) $35.00
Additional charges apply for extra minutes removing debris, pallets, etc.
Conventional Engine Wash $25.00 -
Enhanced $50.00
Aluminum Brightening Wheels No Charge Tanks No Charge part of the e
nhanced $100 (1 to 2 hours) deal.
Protectant -Standard Tractor - Box Trailer - Flat Trailer -
Enhanced $100 (1 to 2 hours) deal
include any extras and/or sales tax. Prices are higher at some locations.
**********************
WE ALSO CLEAN CARPET, AIR DUCTS AND WOOD AND TILE FLOORS
About Us
"If cleaning is an art, I am the Master!" Owner Louis Turi
Quiz: Do you know where all the oil and dirt from your carpet is coming from? Answer: Your garage, your drive way and your tires!
Thus, unless you take care of this situation you will never keep your home and floors clean!
We use a buffer, cement, oil cleaning solution, special concrete pad and a high performance 3100 PSI power-washer to get it spotless. Watch the video!
Not everyone can cook and not everyone can clean! One must be born with a very strong and natural sense of details and I am all that! We are a Phoenix AZ based Luxury mobile cleaning service.
We specialize in carpet cleaning, air duct, high end upholstery, refined hand made oriental rugs, leather sofa, carpet, marble, ceramic tile and natural stone floor cleaning and sealing.
No job too big or too small, we do it all! Quiz: Do you know how hot the water used in an extractor or buffer must be for best carpet, tile cleaning results?
Answer: If you can put your hands under the hot water faucet,

its not hot enough!
Watch the video! https://www.youtube.com/watch?v=qHBf7nzgMLE
Call us today and as a conscientious, responsible business owner, I will drop by personally to explain what your rugs,carpet o
r tile needs FOR THE BEST RESULT and give you an estimate!
(602) 265-7667
We come with our fully equipped truck and trailer, water tank, buffer, extractor, vacuum, power washer, generator and all the best products and tools needed to do a real good cleaning job. We also want your referrals and would like to offer you our services for many more years to come.
HAVE AN EMERGENCY?

W
know that you have a choice when it comes to any emergency but promptness, safety and reliability is our forte... And with it, comes trust, constancy and convenience.
We take extra care of your precious home and move very carefully around your luxurious possessions of all types. Our goal is to safely clean all the mess, remove all the dirt and attend to your specific needs... We want you to return to us regularly and allow us to serve you with the best of our expertise!
UPHOLSTERY CLEANING
Exquisite hand made oriental rugs are cleaned and brushed by hand and dried with our special equipment.
SOFA UP TO 8 FT…………………….
Basic - $55.00 Each - Price will vary with lather, cotton wool, size and quality
LOVE SEAT UP TO 5 FT....…………Basic - $49.00 Each

- Price will vary with lather, cotton wool, size and quality


RECLINER OR OVERSTUFFED…….Basic - $30.00 Each
- Price will vary with lather, cotton wool, size and quality


DINING ROOM CHAIRS……………...Basic - $15.00 Each -

rce will vary with lather, cotton wool, size and quality

Oriental Hand Made Rugs Cleaning........... Quoted on size an quality.

TILES, GROUT FLOOR CLEANING
We use both, a buffer and an extractor. Cleaning all kinds of marble, natural stone, ceramic tile and floors by hand is hard work. It's messy, uncomfortable—and impossible to get the deep-clean results that come with a professional service . Grout and marble which are porous material, collects dirt, grime and spills, often discoloring the surface. Regular mopping and spot cleaning doesn't reach the hidden dirt that lies deep within the pores of your grout lines. In some cases, eroded grout must be replaced! Our professional tile and grout cleaning service is sure to do so and restore the luster to your floors.
WE ONLY USE ENVIRONMENTAL SAFE CHEMICALS... NO ACID, NO AMMONIA, NO SILICONE.
TILE GROUT RESTORATION, CARE MAINTENANCE & SEALING
BASIC CLEANING MAN-MADE..……………..............$75.00 PER 10X10 ROOM
- Price May Vary with size.
NATURAL STONE.…...………………………................$100.00 PER 10X10 ROOM
- Price May Vary with size.
PREMIUM CLEANING & SEALING MAN-MADE.……$110.00 PER 10X10 ROOM
- Price May Vary with size.
NATURAL STONE
& SEALING MAN-MADE .

………..$145.00 PER 10X10 ROOM - Price May Vary with size.

602-265-7667 Call For Estimate Appointment

STEAM CLEANING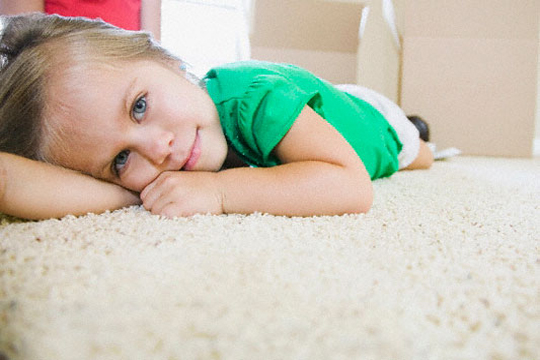 We use both, a buffer and an extractor.

Service includes:

Vacuum - Free mild deodorizer - Free optical brightener - We will move some of your furniture - Demonstration of preconditioning method - Most carpet brushed - Stain resistant carpet - Pre - Conditioning - Scotchgard - Sanitizing.
"The work that Louis did at my house was amazing. I have a 5000 sq ft house and 5 kids with dogs and cats running loose. Needless to say I'd never thought I'd see the beautiful beige carpet I had under all the grim from my kids dropping foods and drinks and the animals tracking all the outside dirt in along with a fee pee spots. But Louis did! I can see the original color of my carpet again he did a tremendous job. I recommend him to everyone!" Mrs . Jasmine Watkins "All Approved Auto Sales" Call now: (602) 265-7667 For Estimate Appointment
AIR DUCT CLEANING
This service drastically improves the air quality in your home, relieves symptoms of allergies, asthma & respiratory ailments, removes dirt, dust, dead insects, animal dander, pollen, reduces air conditioning and heating costs through increase air flow quality and efficiency. Watch the video!
Call now: (602) 265-7667 For Estimate Appointment
Pressure Washing
We also offer full interior garage / patio / pool deck / gutters / curbs / graffiti / walls / drains / driveway cleaning power pressure washing...........$55 per hour
$295 fixed fee for home exterior (1,500-2,000 sq.ft)
$200 fixed fee for
deck, driveway and garages
We offer our services anytime during the day by appointments, including weekends and holidays. This includes taking urgent calls at short notice. We specializes in managing our clients' needs, throughout the year on regular basis. Cleaning services are also offered the same day, on a weekly, bi-weekly, or on a once a month basis.
Our rule of thumb is taking care of your needs as we have the experience to handle any situation that may arise both promptly and safely.
Simply give us a call at 602-904-2944 for any service and we will be on our way...There are no lines, no waiting and no extra costs. You may also contact us from the top of the page contact tab with your questions.
Call now:
(602) 265-7667 PRICES

Basic cleaning any size room and hall..........................$59.95
Two rooms and hall..........................................................$79.95
Hallways & Closets…………..............................................$35c Per Sq Ft
Stairs - Based on size soilage & type of stairs…........$2 TO $3 Per stair
Pre-conditioning……………………………….…......................$25 Per Sq Ft
3M Scotchgard………………………………………………….........$25 Per Sq Ft
Sanitizer Disinfectant - Pet Odor removal.……….........$25 Per Sq Ft
AIR DUCTS
Outgoing vents----------.$10.00 PER VENT
Return vents------------.$20.00 PER VENT
Trunk and main lines.…………………………………………………-$35 - $20
Sanitizing(Micro Ban) to control germs,bacteria,dust mites feces-----------$9.00 PER VENT
Indoor coil cleaning………….$100.00 PER VENT
Blower motor cleaning....$200.00
WE WISH TO THANK YOU FOR YOUR VALUED PATRONAGE AND TRUST WE WILL HAVE THE PLEASURE OF SERVING YOU AGAIN IN THE FUTURE.